Hello!

Some of you may know that Allison @ A Farm Girl's Life recently opened her own Etsy shop, WeeLittleCrafts. She gave me one of her adorable Pencil Pals to review!
This is part of the description from the shop:
Opal the octopus is always ready to go for a ride on your pencil. Just slide her on, and she'll keep you company in all of your writing adventures. Opal prefers the classic hexagonal shaped pencil (like in the pictures above), but she will also cling to other round, standard-sized pencils.
Opal the octopus (or, as I call her, PlumBum) is made out of magenta clay (Sculpey). Her tentacles are decorated with purple spots. PlumBum Opal is about two centimeters tall.
She stays on the pencil surprisingly well.
WeeLittleCraft's Octopus Pencil Pal can stand up on its own. To me, Opal looks like she's dancing. :)
Opal the octopus is really, really cute, and I totally recommend her!
You can buy her HERE for $3.95.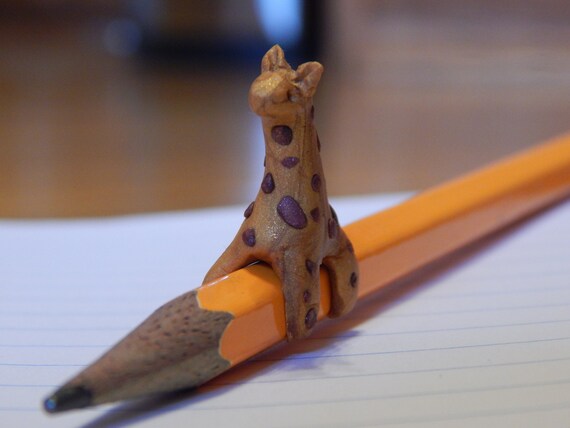 WeeLittleCrafts sells lots of adorable clay creatures, like this Giraffe Pencil Pal, Ginger. ($3.95)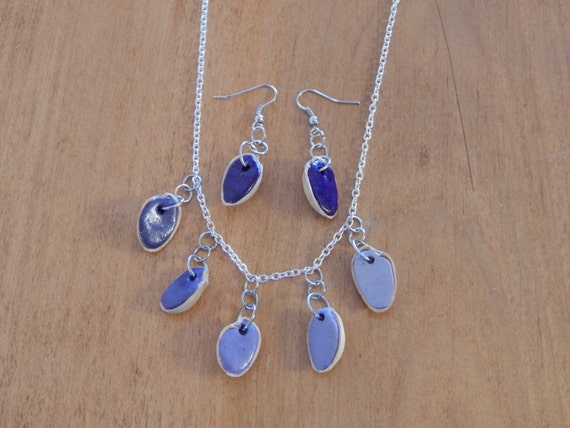 Or this Pistachio Shell & Polymer Clay Necklace and Earrings Set! ($18.00)
Take a look at WeeLittleCrafts, then come back to Blue Eyes, Gray Eyes, and tell me which of Allison's products is your favorite.