welcome to this trash heap of a blog, run by your friendly neighborhood emo kid. enjoy your stay here and try not to cringe too much. :)
mason did the 30 song challenge on their blog, and i thought it looked pretty cool, so here we are.
1) your favorite song 
please don't.
2) your least favorite song
gather round, my children, and let me tell you a story. my brother is really into '80s music and will play maybe four songs from that time on repeat. one of those is never gonna give you up // rick astley. i didn't like that one in the first place, and he's played it so often that i flip out 0.3 seconds into the song.
3) a song that makes you happy
sophomore slump or comeback of the year // fall out boy. definitely one of my favorite fob songs.
we're the therapists pumping through your speakers, delivering just what you need. 
4) a song that makes you sad
waving through a window // dear evan hansen. it pretty much perfectly depicts social anxiety. i've sort of latched onto the entire thing.
did i even make a sound? it's like i never made a sound. will i ever make a sound?
5) a song that makes you feel guilty 
good for you // dear evan hansen. aka the most passive aggressive song ever. it just leaves me feeling so forgiven (sarcasm).
i gotta find a way to stop it, stop it, just let me out!
6) a song that reminds you of someone 
pup: the right girl // the maine
i did the wrong thing to the right girl. it was your world, baby, and i just lived in it. 
drama queen // green day
she is my drama queen. she is so wild and reckless. 
n: far too young to die // panic! at the disco
don't let me do this to myself. | well, i never really thought that you'd come tonight.
my mum: shut up // blink-182
i wanna move out, when can we move out? this has got to stop.
what you need // bring me the horizon
don't ask me why and then roll your eyes at the answer. 
7) a song that reminds you of somewhere 
nice2knoU // all time low reminds me of summer camp. i get to go there next month and i'm quite excited about that. :D
we always say that we'll keep in touch. nobody does, but it don't matter much. 
8) a song that reminds you of a certain event 
can't help falling in love // twenty one pilots (cover) and on the wing // owl city remind me of the weekend i spent with n at the lodge. he can play can't help falling in love on his ukulele, and he played it probably a hundred times while we were there.
9) a song that you know all the words to
built this pool // blink-182.
I WANNA SEE SOME NAKED DUUUUDES. THAT'S WHY I BUILT THIS POOL. (IS THAT REALLY IT?)
that's the whole song, and i freaking love it.
10) a song that you can dance to 
dancing for me means jumping around and headbanging (it looks so hot, trust me), and party poison // my chemical romance and where did the party go // fall out boy are good for that. :)
11) a song that makes you fall asleep
anything by sleeping at last. they make such soft, dreamy songs, and listening to them is a nice way to fall asleep.
12) a song from your favorite band
i tried making a playlist of my favorite songs. it's called "swiggity swag you look good in drag" and has 100+ songs. so i don't think i can answer this one.
13) a song from a band you hate
i cannot stand taylor swift (sorry, rutvi), so anything by her. my dad loves her, though. he watches taylor swift music videos at work to entertain himself. and one time when pup was here, we walked in on him twerking to one of her songs (should've said no, i think). that was an e x p e r i e n c e.
14) a song that no one would expect you to love
idk?? it's still rock and roll to me // billy joel. maybe. is that surprising?
15) a song that describes you
i'm a mess // frank iero and the patience, weightless // all time low, or anything from the front bottoms' talon of the hawk album. here is my attempt to sum up the album:
i'm so cool and punk!! *half-hearted dab because that's what the kids do these days* i've been crying for three weeks straight, though. love sucks, but here i am, wanting attention and to hold someone's hand!! i'd totally get drunk to forget my pain, but i'm a minor and alcohol is kind of gross anyway!! *skateboards off a cliff while crying and drinking a capri sun*
16) a song you used to love but now hate
please don't make me think about my past choices.
17) a song you often hear on the radio
idk, man. i don't listen to the radio very much because it gives my mom a headache or something. the only station we can agree on is a classic rock one.
18) a song you wish you heard on the radio
literally anything that i actually like, please. i can never sing along to the radio because i don't often listen to music that's "in."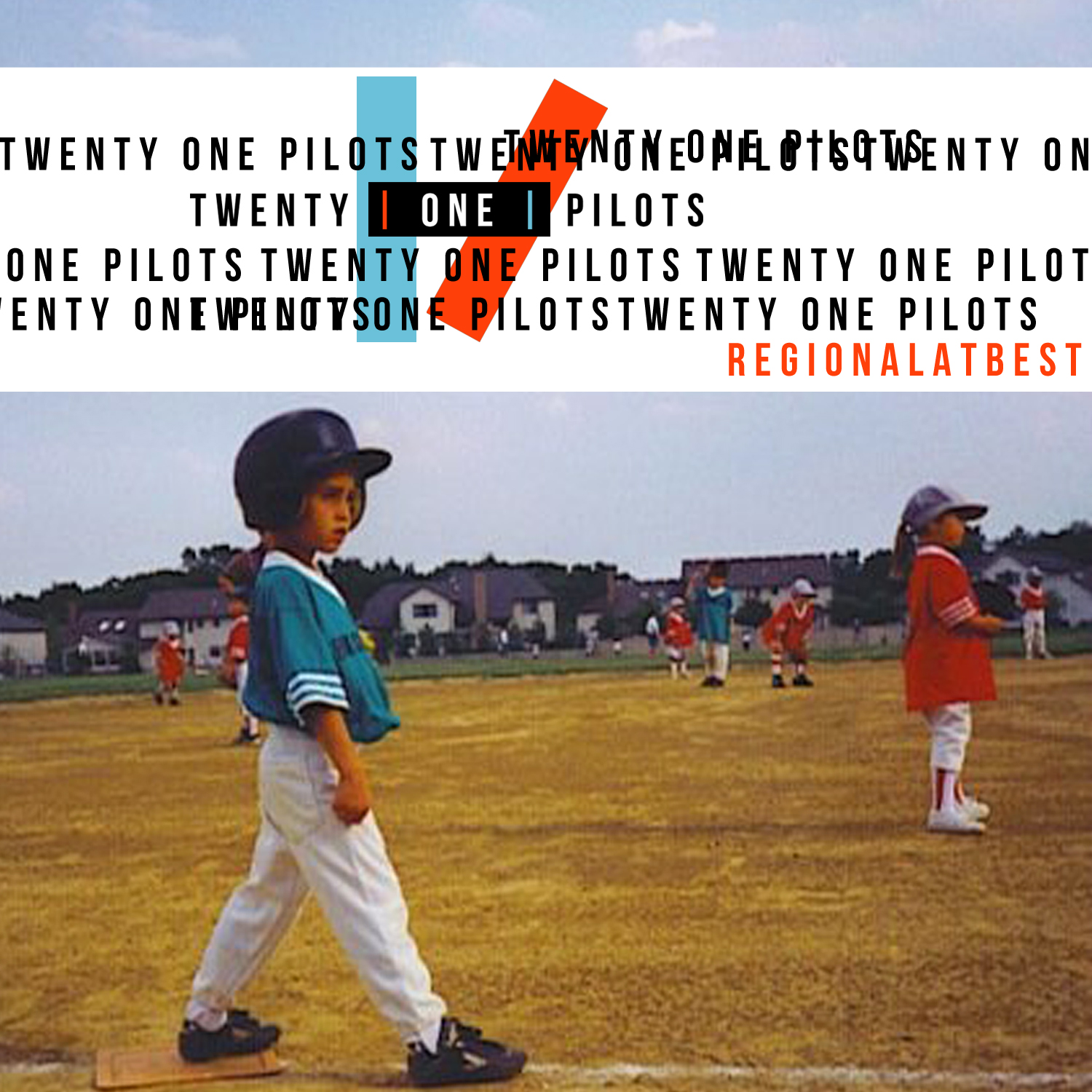 19) a song from your favorite album
regional at best // twenty one pilots is probably my favorite album. i love the songs glowing eyes, lovely, slowtown, and ruby.
20) a song you listen to when you're happy
if i'm in an incredibly good mood, i'll listen to owl city, probably the maybe i'm dreaming album.
21) a song you listen to when you're sad
i have a playlist called ":(," so i guess whatever's on that.
22) a song you listen to when you're angry. 
beaten in lips // beartooth. it's one of my favorite songs and it makes me want to finally fight back. :)
listen to the sound of your children revolting. listen to the sound of the lives you're ruining.
23) a song you want to play at your wedding
the tøp cover of can't help falling in love. it's beautiful and still kind of emo.
take my hand, take my whole life, too. cause i can't help falling in love with you.
24) a song you want to play at your funeral 
adam's song // blink-182. or maybe good riddance (time of your life) // green day. take notes, my friends. :)
25) a song that makes you laugh
COCONUT SHARKS IN THE WATER.
TØP'S BEST SONG. 10/10.
26) a song you can play on an instrument 
the two songs i've been playing recently on my ukulele are drama queen // green day and peach // the front bottoms.
27) a song you wish you could play
i can stumble my way through can't help falling in love, but i'd like to be able to play that one well.  
28) a song in a foreign language that you like
au revoir (adios) // the front bottoms technically counts, right? it says "au revoir" and "adios" a lot, so yeah, it counts.
you know what i think's really sad? i know how really sad you are. 
29) a song from your childhood
counting stars // one republic. pup likes singing this one when we're together because she knows i used to love it.
one time this very religious girl got angry because a group of kids were singing the "i feel something so right doing the wrong thing" part.
30) your favorite song at this time last year
anything from tøp's blurryface album, probably.
if anyone would like to do this challenge on their blog, go right ahead. :)
xo
loren